A hair transplant is a significant decision that can have a significant impact on an individual's self-esteem and confidence. Choosing the Best Hair Transplant Surgeon in Islamabad is crucial to ensure a successful outcome.
That's how, you can get effective, satisfying and amazing results. In this day and age, finding the right surgeon can be challenging with the proliferation of clinics and surgeons offering hair transplant services.
On this page, you will learn about our best hair transplantation surgeons and many more about them. So, take a moment and read the following details.
Meet Our Expert Hair Transplant Surgeon:
At Enfield Royal Clinics Islamabad, one of our best and most expert hair transplantation surgeons is Dr. Naveed Azhar. He is a professional and one of our most experienced surgeons in the city. With his expertise and skill, he has done countless successful hair restoration surgeries with optimal outcomes.
If you are experiencing hair loss problems, pattern baldness or alopecia areata, feel free to book an appointment with him and discuss your concerns. The team will examine your condition and let you know the suitable option.
What Hair Restoration Treatments Do We Offer?
We offer a comprehensive range of hair restoration treatments tailored to address various types and degrees of hair loss. Our clinic is committed to providing effective solutions that cater to the unique needs of each individual. Some of the hair restoration treatments we offer include:
Follicular Unit Extraction (FUE):
FUE is a minimally invasive technique that involves extracting individual hair follicles from the donor area and implanting them into the recipient area. This method ensures natural-looking results and minimal scarring.
Follicular Unit Transplantation (FUT):
FUT, also known as strip harvesting, involves removing a strip of scalp from the donor area and dissecting it into individual follicular units. These units are then transplanted into the recipient area. FUT is an effective method for larger hair transplant sessions.
Platelet-Rich Plasma (PRP) Therapy:
PRP therapy utilizes the healing properties of platelets to stimulate hair growth. By injecting concentrated platelets derived from the patient's blood into the scalp, this treatment promotes follicle regeneration and overall hair health.
Scalp Micropigmentation (SMP):
SMP is a non-surgical procedure that creates the illusion of a fuller head of hair by using specialized pigments to mimic hair follicles. This treatment is ideal for individuals who prefer a shaved or closely cropped hairstyle.
Medical Hair Loss Treatments:
In addition to surgical procedures, we also offer medical treatments such as oral and topical medications to manage and slow down hair loss. These treatments may be recommended as standalone options or in conjunction with hair transplant procedures.
Questions You Must Ask Before Choosing The Surgeon:
When choosing a hair transplant surgeon, it's important to ask the right questions to ensure you make an informed decision. Here are some essential questions to ask before selecting a surgeon:
What is your experience in performing hair transplant procedures?
Are you board-certified and licensed?
Can I see before and after photos of your previous patients?
What technique do you use, and why?
What are the potential risks and complications associated with the procedure?
What results can I expect, and what is the success rate?
What is the post-operative care and recovery process like?
Can I speak to or meet any of your previous patients?
What is the cost of the procedure, and what does it include?
What alternatives or complementary treatments do you offer?
Asking these questions will help you assess the surgeon's expertise, approach, and compatibility with your needs. Remember, an open and transparent discussion is crucial for making an informed decision about your hair transplant surgeon.
Natural Results: Transforming Lives With Natural-Looking Hair:
At our clinic, we are dedicated to providing hair transplant procedures that result in natural-looking hair, transforming lives and restoring confidence. We understand the profound impact that hair loss can have on a person's self-esteem and overall well-being. We believe that successful hair restoration goes beyond simply adding more hair. That's why our focus is on delivering outcomes that seamlessly blend with your existing hair, creating a harmonious and undetectable result.
The transformative power of natural-looking hair cannot be overstated. It can enhance your confidence, improve your self-image, and positively impact various aspects of your life, from personal relationships to professional opportunities. Our patients often express a renewed sense of self-assurance and improved quality of life following their hair transplant procedures.
We are proud to have witnessed countless success stories, where individuals have experienced a profound boost in their self-esteem, allowing them to face the world with newfound confidence. Our commitment to delivering natural results has earned us a reputation as a trusted provider of hair restoration solutions, and we continue to push the boundaries of excellence in this field.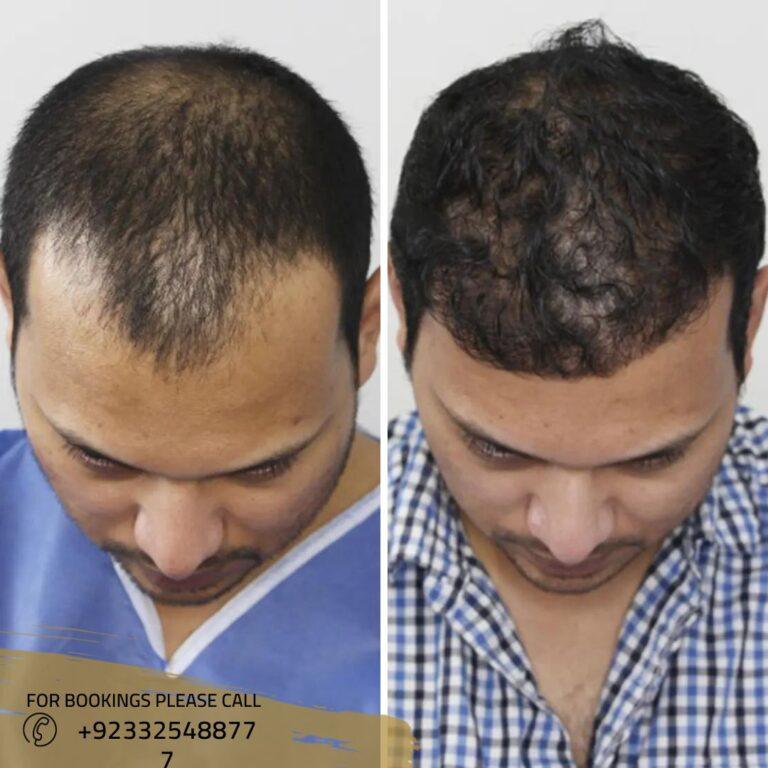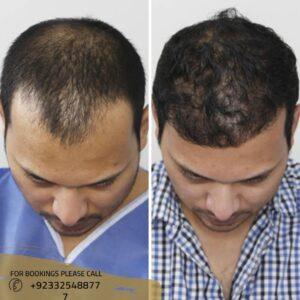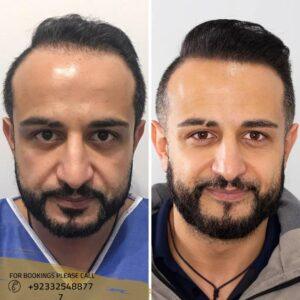 Pricing And Financing Options:
During your initial consultation, it is necessary to examine the condition of the patient and recommend the most suitable treatment plan.  We understand that affordability is an important consideration for many patients, which is why we offer various financing options to help make the procedure more accessible.
We strongly believe that cost should never be a barrier to achieving the hair restoration results you desire. Our goal is to work with you to find a financial solution that fits within your budget while ensuring the highest standard of care and excellent results.
Please keep in mind that while pricing and financing options are important factors to consider, it is equally vital to prioritize the qualifications, experience, and reputation of the hair transplant surgeon and clinic. Investing in a skilled and reputable professional can provide you with the peace of mind and confidence necessary for a successful and satisfying hair transplant experience.
Schedule A Consultation With The Best Surgeons!
If you are ready to embark on a transformative journey towards regaining your natural-looking hair, visit Enfield Royal Clinics Islamabad. We invite you to schedule a consultation with our experienced team. Let us help you reclaim your identity, restore your confidence, and transform your life with natural-looking hair that you can be proud of.