Despite the improvement in dental care, many people still experience tooth loss; the major causes are tooth decay, periodontal disease, or trauma. For many years, the only options for people who had lost their teeth were dentures and bridges. However, Dental Implant in Islamabad is now widely available.
On this page, you will learn about how they work, their results, benefits, cost and many more. So, take a moment and read the following details.
What Are Dental Implants?
Dental implants are artificial tooth roots that provide a permanent base for fixed or removable replacement teeth. They are typically made of titanium and are surgically placed into the jawbone to support the replacement tooth or bridge.
The replacement tooth is then attached to the implant, providing a stable and secure fit. Dental implants are an alternative to traditional dentures and bridges and can help preserve healthy jawbone structures.
How Do They Work?
According to our experts, Dental implants work by fusing with the jawbone to offer a solid, sturdy basis for dentures. A biocompatible material, such as titanium, is used to make the implant. Over time, this material merges with the bone to form a link that resembles the root of a natural tooth.
The lost tooth or teeth can also be restored in terms of look and function by affixing a dental crown, bridge, or denture to the implant. The replacement teeth that are supported by implants have a natural appearance and feel, and with proper maintenance, they can survive for many years.
What To Expect In Results?
The results you can expect from dental implants depend on the specific case and the experience of the dental professional performing the procedure. Otherwise, it can give you long-lasting and effective outcomes. The implants will feel like natural teeth and stay strong for a long time.
It's important to keep in mind that individual results may vary and that the effectiveness of the implants depends on several factors, including the patient's oral hygiene, nutrition, and overall mouth health. Based on your unique needs and circumstances, your dental professional can give you more detailed information on the outcomes you can anticipate.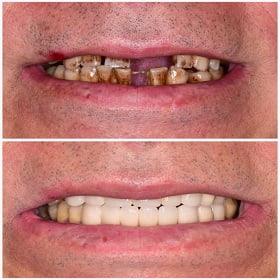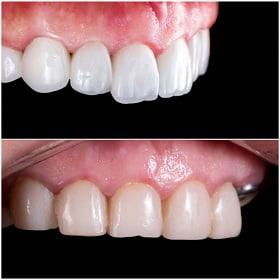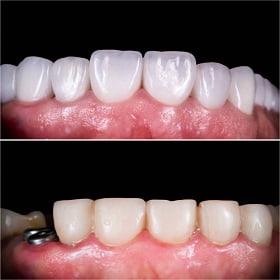 5 Topmost Benefits:
Generally, there are multiple benefits of getting a Dental Implant in Islamabad. But the most common and major five benefits are mentioned below:
Improved appearance: Dental implants can restore the appearance of a missing tooth, giving patients a natural-looking smile.
Fix the function: Implants are strong and stable, allowing patients to eat, speak, and smile with confidence.
Enhance oral health: Dental implants do not require the reduction of healthy teeth, which helps to preserve the patient's natural tooth structure and maintain a strong, healthy bite.
Longevity: With proper care, dental implants can last for many years, providing a long-term solution for tooth loss.
Improved self-esteem: Dental implants can restore a patient's confidence, improving their overall self-esteem and quality of life.
Who Can Be The Right Candidate?
It is necessary to consult with a dental professional to determine if dental implants are the right solution for you. They will evaluate your oral health and determine if you are a good candidate based on your individual needs and circumstances. The right candidate for dental implants is someone who:
Is in good general and oral health.
Has one or more missing teeth.
Does not have uncontrolled systemic conditions.
Is committed to good oral hygiene.
Is a non-smoker.
The Complete Procedure:
The complete procedure for dental implants typically involves the following steps:
Consultation:
A consultation with a dental professional is the first step in the dental implant process. They will examine your mouth and determine if you are a good candidate for the procedure.
Treatment planning:
If you are a suitable candidate, the dental professional will plan the placement and number of implants needed to support your replacement teeth.
Preparation:
Before the surgery, you will receive instructions on how to prepare for the procedure, including any necessary dental cleanings or extractions.
Surgery:
During the surgical procedure, the dental professional will place the implants into the jawbone. This is usually performed under local anesthesia or conscious sedation.
Healing:
After the surgery, you will need time to recover and allow the implants to fuse with the jawbone. This process can take several months.
Attachment of abutment and restoration:
Once the implants have fully integrated with the jawbone, the dental professional will attach a small metal post called an abutment to the implant. This will serve as the connection between the implant and the replacement teeth. A crown, bridge, or denture will then be attached to the abutment to restore the appearance and function of the missing teeth.
How To Take Care After The Treatment?
To take care of dental implants after the treatment, the following steps are recommended:
Brush your teeth twice a day and floss at least once a day to remove plaque and food debris. This will help to maintain the health of your gums and prevent infection around the implants.
Rinsing your mouth with an antibacterial mouthwash can help to kill bacteria and reduce the risk of infection.
Chewing on hard or crunchy foods can put stress on the implants and cause damage. Avoid these foods and stick to soft, nutritious options.
Regular check-ups and cleanings with your dental professional are essential to ensure the health and stability of your implants. They can also identify any potential issues and make recommendations for treatment if necessary.
Smoking can increase the risk of implant failure, so it's important to quit or significantly reduce your smoking habits after the procedure.
Good oral hygiene is essential for the success and longevity of dental implants. Be sure to brush, floss, and rinse regularly, and attend regular check-ups with your dental professional.
The Cost And Its Impacting Factors:
The cost of a Dental Implant in Islamabad may depend upon a person's expectations and concerns. Everyone doesn't charge equally. Also, there are some factors that can affect the cost of the treatment, such as:
Experienced dental surgeon's fee.
Clinic's location and reputation.
The number of implants.
Additional dental treatments.
Other supporting charges.
Furthermore, if you want to know more about cost or its factors then you can contact us anytime. Our experts will guide you according to your concerns and needs.
Book Your Appointment With Us!
One or more missing teeth can be replaced by dental implants, which improve the smile's beauty and functionality. Therefore, if you want to get it done by an expert and professional dental surgeon then feel free to consult Enfield Royal Clinics PK. They are highly qualified and can perform such delicate procedures successfully.